Obituary for Ray Hammock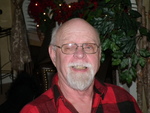 Born February 13, 1942 to Clarence "Tuffy" and Ruth Hammock.
Ray passed away peacefully on October 4, 2017 supported by his family.
Ray was preceded in death by his parents, brother Thomas Hammock and sister Patty Hogan Baugher.
Ray graduated Montesano High School, class of "1960". He was active in sports, and fast cars. Ray was nominated to the Senior Ball Court and up until his passing stayed in close contact with many from his class. In 2015, he was inducted into the Montesano High School sports "Hall of Fame" recognizing the 1957 championship football team.
In 1963, he married Terry Warwick Hammock from Central Park. They moved into their first home up the Wynoochee. In 1964, they welcomed their son Brian and a few years later daughter Marci into their family.
In 1966, Ray moved his family to Prince of Wales Island, Alaska where he logged for Valentine Logging Company.
Upon returning home to Montesano, Ray continued his logging career partnering with Rick Clark Sr. prior to starting his own log truck company.
Ray loved street rods and fast cars. He and his 1929 Model A were part of the Lug Nut and Push Rod car clubs. His weekends spent at car shows were the highlight of his retirement days; it was always fun to hear the excitement in his voice when he would share with family of upcoming car shows or the friends he saw at the previous ones.
Ray served the community of Montesano as a volunteer fire firefighter for 20 years. Ray retired from the fire service in 1993.
Ray leaves behind; Son, Brian (wife Cindy, grandchildren Paige and Christopher) Daughter, Marci Scott (husband Mike, grandchildren Brandon (wife Kelcy), Brady, Zachary and Jessica) as well as numerous nieces and nephews.
The family will always treasure the fond memories of spending time on the "farm" riding 4 wheelers, working on trucks and getting dirty! His laughter and sense of humor will forever stay in the hearts of his family.
A "celebration of Ray's life" will be held on October 28, 2017. A private family ceremony will be at 10:00 at Harrison Family Mortuary, Aberdeen followed by a reception at the Montesano Moose Lodge from 12:00-3:00 for all to gather to share stories and memories of Ray.
In lieu of flowers, the family is requesting donations be made to the Montesano Fire Department in Ray's name.


Order Flowers