Obituary for James Sherman Jr.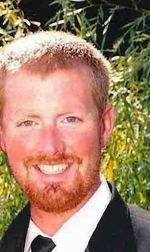 James "Larry" Sherman Jr., 42, passed away March 1, 2017.
He was born March 29, 1974 in Seattle, Washington to James Larry Sherman Sr. and Joyce (Plato) Sherman.
He graduated from Aberdeen High School in 1992. He also attended Grays Harbor College.
In 2002 he topped out as a Journeyman Lineman and worked in electrical line construction. He was a member of IBEW.
He was an avid outdoorsman and loved playing guitar.
In addition to his mother Joyce he is survived by his sister, Stephanie and nephew, Eli Harriman. Larry was preceded in death by his father.
A celebration of life will take place at Olympic View Grange (Brady) on Saturday, March 11th at 1:00 P.M.
Memorial donations are suggested to an organization of your choice.
To sign the online book of memories or to light a memorial candle please visit www.harrisonfamilymortuary.com.

Order Flowers
Affiliations


International Brotherhood of Electrical Workers


Grays Harbor College Chokers


Weatherwax High School Bobcats
The insignias listed here may be subject to copyright and / or trademarked. Those copyrights and trademarks are owned by the respective organizations.