Obituary for Roy Schoettler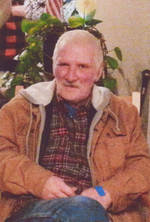 Roy Lewis Schoettler of Aberdeen died Sunday, Feb. 26, 2017, at Grays Harbor Community Hospital in Aberdeen. He was 71. He was born July 24, 1945, to Maude and Ned Schoettler of Michigan.

He has worked at many local shake mills. Roy loved to fish, spend time outdoors and time with his family.

Roy is survived by three sons Rick (Melanie) Schoettler, Todd Dean and Russell Dean; a daughter Darlene (Keith) Hutsell; sister Jean; niece Anna and numerous other relatives and many grandchildren and great-grandchildren.

Arrangements were made by Harrison Family Mortuary.


Order Flowers