Obituary for Lonna O'Breen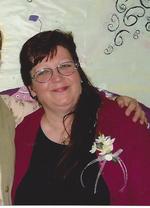 Elma resident Lonna Joyce O'Breen passed away at her home on Monday, July 25, 2016. She was 66. Lonna was born August 10, 1949 in Seattle, Washington to Stanley and Jean (Covello) O'Breen.
Lonna was raised in Seattle and graduated from Franklin High School in 1967. She spent most of her life in Washington, but considered the Lake Quinault area to be her hometown.
She had been married to Fred Arthur, Paul Harmon, Jerry Walker and Grant Perrigo.
Lonna cooked in many restaurants; she worked in housekeeping, as a seamstress and bartender, but spent most of her working years making shingle ridge at Peterson Shake and other mills in Amanda Park and Humptulips. She retired in 2000.
Lonna loved to drive and see different places, she loved to sew and repair clothing and quilt. She enjoyed her houseplants and fish; and really loved her little doggy -"Coyote". Lonna was very organized and had a place for everything. She had many "sticky notes" to remind her what to do and where to go. Lonna loved her family and enjoyed cooking for them and made homemade gifts for everybody.
At one time or another she tried her hand at most crafts, including crocheting, photo enhancement, ceramics, macramé, artex and leather tooling. She enjoyed painting and drawing and even took a drawing class as a teenager that she was secretly proud of. She enjoyed old shows on TV, especially comedies and she absolutely LOVED to go to the Goodwill and get a good deal!
Lonna is survived by her three children, George Arthur, Jason Walker and Shelly Metcalf; two brothers, David and Raymond O'Breen and two sisters, Deanna and Valerie Smith; ten grandchildren and 8 great grandchildren. There are many others who are unrelated, but she counted them as family.
Lonna was preceded in death by her parents, her brother Timothy O'Breen and sisters Ellen Howard and Karen Green.
There will be a celebration of her life on Saturday, September 24th at 11:00 a.m. at the Quinault Valley Chapel in Neilton followed by a potluck lunch.
"Hey Ma! We are so going to miss you…but our reunion is gonna be mighty sweet later on."
Memorials are suggested to breast cancer research.
To sign the online book of memories please visit www.harrisonfamilymortuary.com. Arrangements are by Harrison Family Mortuary in Aberdeen.


Order Flowers