Obituary for Ronald Lee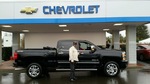 Ronald Lee of Ocean Shores passed away due to a heart attack on Thursday, May 5, 2016 at Grays Harbor Community Hospital. He was 67.
Ronald was born August 31, 1948 in Fresno, California to Robert and Johnnie (Alexander) Lee. He was raised in Fresno and had also lived in Tacoma before moving to Ocean Shores.
On September 3, 1978 Ronald married Brenda Miller in Las Vegas, NV. She survives him at the family home.
Ronald had worked for the City of Tacoma for 25 years and for UPS for 5 years. He also served in the United States Air Force for 3 years.
In addition to his wife Brenda, Ronald is also survived by his children Roneathe Lee of Ocean Shores; Antoinette and Yvette Lee; David Lee, Edward Miller and Deshawn Miller all of Seattle; 36 grandchildren and 4 great-grandchildren and a host of family members.
Cremation arrangements are entrusted to Harrison Family Mortuary of Aberdeen.

Order Flowers